At Manalapan Montessori, we will be celebrating The Week Of the Young Child with a week-long open house and special activities at our facility.
What is The Week of the Young Child? The Week of the Young Child™ is an annual celebration hosted by the National Association for the Education of Young Children (NAEYC). It is a celebration of early learning, young children, their teachers, and their families.
We have put together lots of special activities for our current students and our prospective students!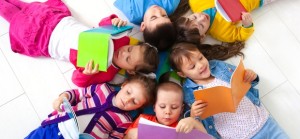 Open House Each Day!
Each weekday from April 24th – April 28th, we will hold an open house at Manalapan Montessori at 3:00 PM. We will also have an open house on Monday, April 24th from 10:30 AM – 12:00 PM. Come on over and join the celebration with us!
JOIN US FOR  FUN AND SNACKS!
100 Bridge Plaza Drive
Manalapan, NJ 07726
732-536-8181
Our Schedule of Special Events: 
Monday: Visit from local Firefighters (AM), Learn Chinese and to eat with chopsticks
 Tuesday: Face Painting and Dance with Ms. Diane
 Wednesday: Pajama day! Music with Mr. Tim, and Art
 Thursday: One On One Piano, Spanish Fiesta, Ice Cream Party, and Freeze Dance 
Friday: Fit4Kids Show 3:00 PM and Craft