Our Programs
We have a variety of programs and offer both full and half-day options. Children from ages 6 weeks to 6 years old  are welcome. We offer extended hours, 6:30 AM to 7:00 PM, to accommodate working parents.
Learn more

Prospective students
Why choose Montessori?
What are the tuition and fees?
What does a typical day look like?
Google Founders Talk Montessori
Google founders credit their success to the Montessori schools they attended as children. This nurtured their sense of self-motivation, leading them to question what was going on in the world and explore different ways of doing things at an early age.
Click on the swan below for an inside look.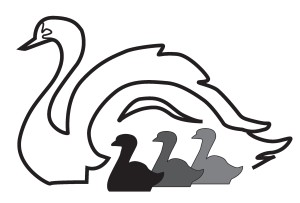 What's New
Back to School!
The Fall Semester has started! Check out our programs for infants to kindergarten. Call 732-536-8181 to enroll.
Enroll Now
We are now accepting enrollment for the fall semester. Call 732-536-8181 to schedule a school tour TODAY! Visit Manalapan Montessori on Facebook.